Receptionist Interview Questions - 10 Frequently Asked Receptionist Interview Questions And Answers that You MUST Prepare For [2020]
Receptionists are the front facing personal of an office or company. They are needed in small offices such as doctors offices, dentist offices, small businesses, etc.; as well as in bigger companies and factories.
Receptionists greet and help guests and visitors; receive, answer and route calls; receive mail and deliveries; schedule appointments; process payments; handle communication needs - print/scan/copy/email etc.
Success Traits - Receptionists require good interpersonal and communication skills, organization skills, positive and pleasing attitude, patience, multi-tasking abilities, customer management skills, etc.
Job skills - Receptionists require experience with handling computers, using software such as Microsoft office suite - office, excel, power point, outlook, handling communication and office equipment such as multi-line phone system, printer, scanner, fax. etc.
Receptionist Interview Questions - Receptionist interview questions are crafted in such a way that the hiring manager can assess if you have the right qualification, experience, passion, and skills, needed to be a receptionist.
Listed below are the top 10 frequently asked REAL Receptionist Interview Questions asked at various companies, along with detailed sample answers - which you can use to modify and craft your own answers.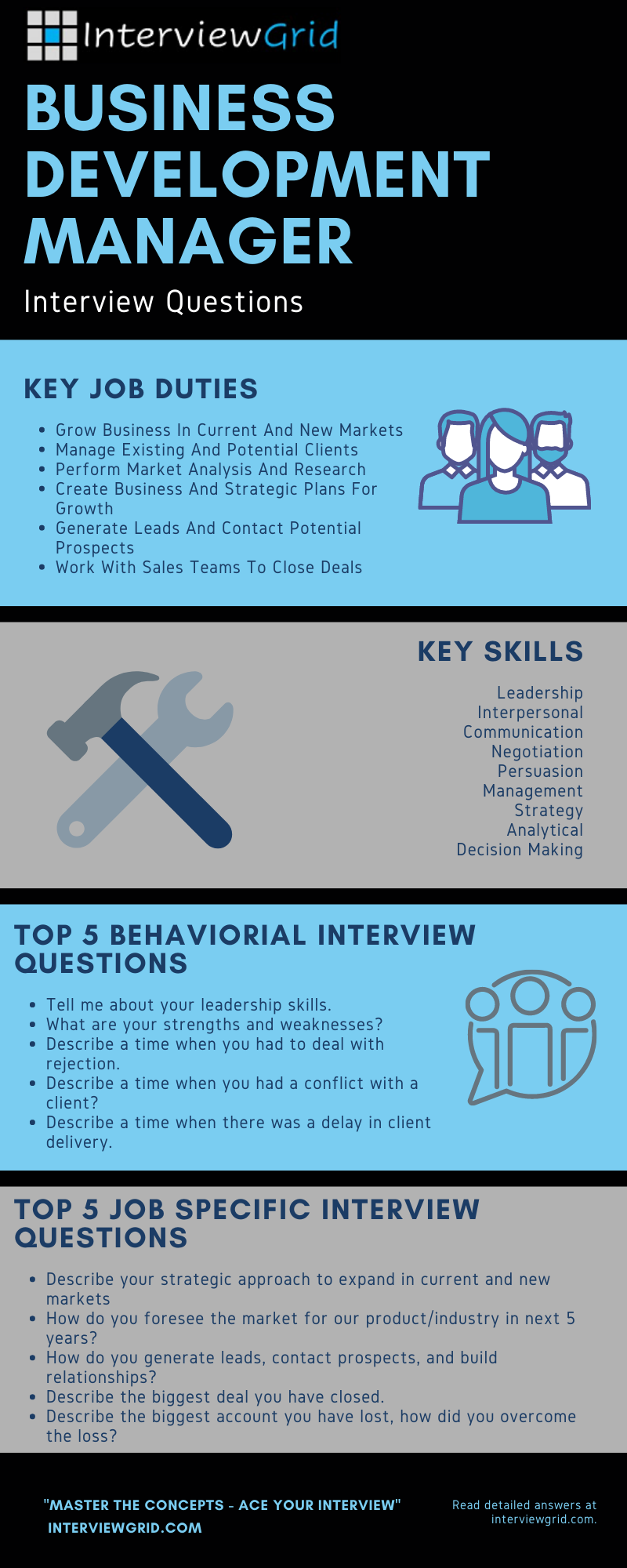 ---
Q 1. Tell me about yourself?
FAQ
By asking this question, the interviewer wants to see if you have the passion, skill set and experience required to be a Receptionist.
Best way to answer this question is to briefly talk about yourself and highlight the following four points in sequence.
1. Your education
2. Your previous experience - Highlight the job duties from your previous jobs that match the requirements for this job.
3. Your strengths and passions - Highlight the success traits required for a receptionist - interpersonal skills, communication skills, organizational skills, multi-tasking abilities, and customer management skills etc.
4. Your job specific skills - Highlight your experience with software, hardware, systems etc. required for the receptionist job.
Important - Do not specify your hobbies, personal details, or family details unless specifically asked for.
Sample answer - 'I have a bachelor's degree in business administration from XYZ university (shows that you have relevant qualification). I have five years of experience as a receptionist, including last four years for companies XYZ and ABC where I was responsible for managing and leading their front desk responsibilities (shows that you have relevant experience). I love interacting with, communicating with, and helping out guests at the front desk; and am passionate with other aspects of my job as well including answering and routing calls, managing deliveries, and handling any security protocols. (Shows that you are passionate about being a receptionist). I have excellent organization skills, and am proficient in the Microsoft suite of products - office, excel, power point and outlook. I'm technically savvy and can handle communications equipment such as multi-line phones, print, scan, fax etc. (shows that you have the right job related skills.).'
---
Q 2. What are your key strengths? What are your key weaknesses?
FAQ
Strengths - Some of the key success traits required to be a successful receptionist are - communication skills, interpersonal skills, multi-tasking skills, customer management skills, etc. Mention some of these as your strengths, and make sure that you can back it up with concrete and measurable results from your previous jobs.
Weaknesses - Yes, you would certainly like to answer 'I do not have any weaknesses', but that is not what the interviewer is expecting, so be prepared to list out some weaknesses. The trick is specify some weaknesses but put a positive spin on these weaknesses.
Important - do not mention any of the key success traits required for this job as one of your weakness. For example, do not say 'communication is my weakness' or 'multi-tasking is my weakness'
---
Q 3. How do you handle an upset customer or visitor?
FAQ
This is a very frequently asked receptionist interview question, since it is a common scenario that as a receptionist you will have to deal with unhappy visitors occasionally.
There are numerous variations of this question, like - 'Tell me about a time you had to deal with a rude or angry customer.', 'How would you handle an upset customer over the phone?', 'How you would handle an irrational client if no one is in the office?' etc.
One way to deal with unhappy customers or visitors is by using the following three step process.
1. Listen to the customer with empathy and completely understand the reason why the customer is unhappy.
2. Inform the customer that you understand his problem and will try to address it.
3. If it is an issue that you can resolve, then resolve it or let the customer know when you will resolve it. Or, if you know who can resolve the issue, then route the customer to the person who can resolve it. Else, route the customer to your manager so that he can address the issue at his level.
Answer your question based on the above three steps. You can also answer the question using the STAR method to make more impact. You can learn more about the STAR method of answering interview questions here... STAR Method
---
Q 4. Can you handle multi-tasking?
FAQ
Multi-talking is a critical skill required to be a successful receptionist.
As a receptionist you will have to juggle many tasks at the same time - greet visitors, answer the phone, sign for the delivery or mail, respond to email, book a conference room etc.
You can become efficient at multi-tasking by improving your organization skills, prioritization, positive attitude, and patience.
Answer the question by specifying that you are efficient at multi-tasking, and provide concrete methods or process you take to be efficient while multi-tasking.
---
Q 5. How do you deal with a high pressured or stressful situations?
FAQ
As a receptionist you will have to deal with high pressured work environments, specially on particular peak days and hours.
You may have to take care of multiple visitors at the same time, answer high volume of phone calls, deal with undelivered packages, reschedule appointments etc.
Good communication skills, organizational skills, keeping a calm demeanor, having patience, ability to efficiently multi-task, etc. are all traits that help in dealing effectively with stressful situations.
Answer the question by saying that you follow or use some of these traits to deal with stressful or high pressured situations.
---
Q 6. What would you do if you were the only one on the desk, you were helping a guest, and the phone starts ringing?
FAQ
This is one of the scenario based questions asked frequently for receptionist interview questions. The interviewer gives you a scenario, usually encountered on the job as a receptionist, and asks you how you would react to the situation.
In this particular scenario, the interviewer wants to see how you would attend to two guests at the same time - on in person, and the other on the phone.
Sample Answer - A safe answer could be 'I will ask the in-person guest that I was helping to excuse me for a minute, then answer the call and ask the guest on the phone to hold saying that you were helping another guest, then finish helping the in-person guest, and then help the guest on the phone.
---
Q 7. How comfortable are you with Windows based computers and learning new software and databases?
FAQ
As a receptionist you are expected to have some computer based skills - the ability to use computer, experienced in using Office software such as - Word to write and view word documents, Excel to input and analyze tabular data, Outlook to send and receive email, print and scan documents, scheduling applications, billing applications etc.
Answer the question by specifying the exact software and applications you have used, and how you have used them. Also give examples of new software and applications that you had to learn on the job at your previous companies, to convey that you you are a quick learner and computer savvy.
---
Q 8. Can you handle a multi-line phone? Do you know how to work an intercom?
FAQ
By asking this question the interviewer wants to assess if you have experience using some of the common communication devices used by receptionists.
If you have used them in your previous jobs then say so and provide more details on how proficient you are in using those devices.
But if you not used them before, it's OK to say that you have not used them. But indicate that though you did not have the opportunity to use them so far, you are a quick learner and would be able to use them fairly quickly.
---
Q 9. How do you generate leads, contact prospects, and build relationships?
FAQ
---
Q 10. Describe the biggest account that you have lost, how did you overcome the loss?
FAQ
---
&nbsp
Thank You For Reading
Good Luck!
Ad
LEARN HOW TO EARN PASSIVE INCOME AND SIDE INCOME.


Hundreds of people are transitioning out of their full-time jobs every day by creating businesses that they are passioniate about.


You can be the next. Click below to learn more.